The January 14th 2023 stated meeting of Texas Lodge no. 46 Free & Accepted Masons of California was opened upon the first degree of Masonry in San Juan Bautista California, to conduct regular business.
This Lodge of  Masons opened at 10:36AM with Worshipful Brother Kevin Herrick PM in the East, Worshipful Brother Richard Bartlett in the West, and Brother Reb Monaco PM in the South Other officers, members, and visitors present are recorded in the Tiler's register.
The opening of the Lodge on this day was quite an undertaking, a journey, members traveling through torrential rainstorms and risk of flooding, that threatened to isolate the Monterey Peninsula from the remainder of the great state of California. The concerns entailed flooding of the Salinas River at two points, highway 68 and Highway 1. Brother David Godoy also make the trek, visiting form San Benito Lodge 211.
The Pledge of Allegiance was led by the Lodge Master.
A moment of silence was observed and some kind words were said by the Master, in Memoria of the traveler who perished in a traffic accident just a few hours before, at the intersection of San Juan Bautista & Highway 152.
The Organist, Worshipful Robert Wilson PM gracefully played the most patriotic tune commonly known as the National Anthem. The beautiful tune also known as the "Star Spangled Banner" moved through the air of the lodge, in a "slightly out of tune, honkytonk piano" timbre.
---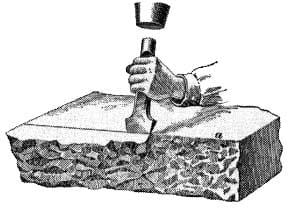 READING OF THE MINUTES
Minutes from the December stated meeting & installation were read and approved, with the clarification being that the Lodge Hall Association officers being elected

after

the stated meeting, at a subsequent meeting of the Hall Association, elections to be noted here in the January Minutes below. 
REPORTS OF COMMITTEES
Standing Executive Committee has been established, per the Grand Lodge communication, and is now meeting Friday nights Via Zoom or other more secure technology at 7:00pm on the last Friday evening of the Month.
A member Retention Committee was appointed by the Master to include

Charles Hewett (Chainman)
Robert Wilson PM
Charles Baylacq
Raymond E. Hill IV PM
Loren McKechnie

A guide on how to pay your dues, setup an account in iMember 2.0, and pay dues online vs. sending a check and how modern dues cars are handled Where is my Dues Card? was published on the website, and emailed to those Brothers in arears.
BALLOTING
Resolution to Increase Tx. Lodge no.46 Dues Fee.
A vote was held to increase the dues of Texas lodge. The Secretary Loren George McKechnie made a resolution to hold a vote for this resolution proposed 2 months ago.

Worshipful Master Kevin Herrick PM seconded the resolution. Comments as to the cost and questioning the value that Grand Lodge is adding to the Lodge were posed. Discussion ensued, with Worshipful Brother David Driesbach, Worshipful Brother Richard Bartlett & Worshipful Brother Reb Monaco commenting.

As Secretary, I reminded the Brethren of our history of dues increases, and the current value of this small amount of funds, in relation to the history of Freemasonry. It was considerably more expensive to become a Freemason in days past when accounting for inflation. I referenced the research in this report provided in our January Stated Meeting Minutes from 2020, Three LONG pre-covid-19 years ago.
The Secretary made a point that our current dues are $9.20 per/meeting.
A vote to accept the resolution was made, all members voting in the affirmative after the aforementioned comments and discussion, the resolution was passed, in both parts. 
---
Texas Lodge no.46 has a very interesting history of dues. After going through the bylaws book from the 1860's we learn that dues were $0.50 per month or $6.00 per year. If you were to adjust this for inflation (2019), they were $113/yr. At some point, over the previous 130 years, the dues doubled to just $12/yr. In 1977, the dues were raised from $12 to $20. For the record, adjusting for inflation, $12, and $20 is equal to $50, and $84 today (2019) These dues not keeping up with inflation, were raised yet again. And In 1990, the dues were raised from $20/yr. to $36/yr.
---
The Master presented his balanced 2023 Budget, and distributed copies to the Brethren.

Robert Wilson PM moved to accept the budget, Charles Baylacq seconded, and the Brethren approved with no discussion.
RECEPTION OF APPLICATIONS
Investigating committee for candidate Mr. John Phillips has given a full and favorable report. However, his application remains awaiting approval by Grand Lodge. A full copy of his application was provided to GL by their request, and the candidate was sent an update email.
The Secretary subsequently inquired to the Grand Lodge as to "definitions of Moral Turpitude", the classification of previous legal troubles, that might prevent a Man from becoming a Mason.
The list of Moral Turpitude Crimes include:
Crimes of "Moral Turpitude" that may disqualify a Man from becoming a Freemason
Arson 2. Murder 3. Rape 4. Child Abuse 5. Kidnapping 6. Fraud 7. Bribery 8. Embezzlement 9. Money Laundering 10. Perjury 11. Identity Theft 12. Tax Evasion 13. Prostitution 14. Drug Trafficking 15. Illegal Gambling 16. Accessory to Crime 17. Organized Crime 18. Human Trafficking 19. Mail Fraud 20. Bribery of Public Officials 21. Possession of Illegal Firearms 22. Aggravated Assault 23. Domestic Violence 24. Forgery 25. Extortion 26. Obstruction of Justice 27. Computer Crimes 28. Robbery 29. Animal Cruelty 30. Theft 31. Burglary 32. Illegal Drug Possession 33. Smuggling 34. Illegal Sale of Alcohol 35. Illegal Possession of Alcohol 36. Hacking 37. Cyberstalking 38. Cyberbullying 39. Cybercrime 40. Intimidation 41. Indecent Exposure 42. Stalking 43. Bribery of Judges 44. Defamation 45. Hate Crimes 46. Piracy 47. Terrorism 48. Sedition 49. Sabotage 50. Illegal Possession of Weapons
BILLS
The Lodge was presented, and approved the following audited bills:
A hearty "Sheppard's Pie" Breakfast was the incredibly suitable bill of faire, for this cold and rainy day. Breakfast proceeds were $139.00, the receipts and net donation are yet to be submitted, and determined.
The Hall Association presented the new and increased Lodge Rent Bill, as was previously approved by vote. The Lodge Rent is $300/Month, to be paid Annually. Worshipful Raymond E. Hill IV moved we pay this bill, Charles Baylacq seconded the motion. For reference, rent in previous years was $400/Annually.
A St. Johns Feast Reimbursement to the Worshipful Master of $302.42, was approved and will be dispersed by the Treasurer.
CALENDAR
OLD BUSINESS
Brother Jim Riley's proposal for a Square and Compass in the Lodge roof gable has been sent to the Hall Association for exploration.
COMMUNICATIONS
No Official Communications to report.
NEW BUSINESS
The following Brothers were elected to serve as Directors on the Lodge Hall Association.

Raymond E. Hill PM – 3 years
John Densem – 3 years
Chuck Baylacq – 2 more years
Rob Wilson PM – 1 year
David Driesbach PM – 1 year
Jack Swallow – 2 years
Kevin Herrick PM – ex officio
Rick Bartlett PM – ex officio
Additional Discussion was entertained on the following topics.

Sciots Corner Stone Award
Updates to the Hiram Award Plaque w/ engraved names in the ante-room.
Discussion of Long Form 1st degree lecture in the monitor.
Discussion of family "Parlor Night" Fund Raiser
Superbowl Sunday Event in the Parlor.
St. Johns Feast Proceeds Check donation.
H.O.M.E. (Homeless Shelter in Hollister) donation of a Clothes Washer & Dryer. Brethren voted to authorize a gift of $100 to support purchase of a used unit. The Motion was made by Ray E. Hill IV PM, and Seconded by Brother Charles Baylacq.
Digital Documentation of Minutes
Discussion of ideas for additional Fund Raisers like donations to "buy" a lodge chair, and have it named with an engraved plaque in your honor.
Discussion of Proposed Visits to Seminoff Lodge @ the Masonic Home in Freemont CA.
Request for Dispensation in March for Installation of Jr Warden. (Seat is open to all at this moment, if you can prove proficient)
The Worshipful Master made a heartfelt request that each Officer make a small donation to Masonic Foundation. As last year, when a donation is made by "All Officers" we are awarded recognition.

A Past Master Award Certificate was presented by the current Master of the Lodge, Worshipful Kevin Herrick to the 2022 Master of the Lodge Worshipful Raymond E. Hill IV. A battery of 3 by 3 was held by the brethren, in appreciation for Ray's skillful and heartfelt work leading the lodge this past year.
The Lodge was closed at 11:48am, peace and harmony prevailing.
Respectfully Submitted,
Loren George McKechnie

Secretary of Texas Lodge no.46 F. & A.M. of California
Worshipful Master of Texas Lodge no.46 F. & A.M. of California