The Virtual Stated Meeting of December was held on Saturday the 12th, at 10AM, as it has been done, since 1854. With all Brethren in attendance confirmed to be Masons, the Lodge was virtually opened at 10:13AM.
Reading of the Previous Meeting Minutes:
The minutes of the Virtual Stated Meeting of November were approved as read.
Bills and Communications:
No Bills were received, or presented. There have been some communications from Grand Lodge that you will soon see your Dues Notice in your email, or your USPS mailbox.
Remember that your are able to use the freemason.org iMember App and Website to pay your dues, via check or Credit Card, as well as print your own dues card. Your dues card will be "signed" by the Grand Secretary. When being admitted to a Lodge when traveling, the Tiler can confirm your current status on the App by Grand Lodges in approximately half of the United States of America.
Reception of Applications:
There were no applications for affiliation, or degrees.
New Business:
Brother John Densem gave an overview of the Hall Associations Audit Report, it is available for review in the archives, or Intacct.
The first ever Virtual Installation of Officers in the 165 year history of Texas Lodge, has been set for the evening of January 2nd, 2021 at 6pm.
Old Business:
The Inspectors annual audit known as the "review of books and records" report has been submitted, received, accepted and approved.
Our Worshipful Inspector BJ McQuiston noted that all elected officers have been deemed proficient for their positions.
Has any Brother… Anything… for the benefit of masonry?
Closing:
At 11:18AM the virtual Lodge was closed, as outlined in the Stated Meeting Agenda proposed by the Grand Master of California.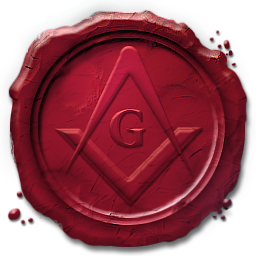 Respectfully Submitted,
Secretary Loren George McKechnie                                          Date: 12/12/2020
Worshipful Master Robert Robbins                                          Date: 12/12/2020
P.S. Please be sure to join our January Virtual Installation and regularly Stated Meeting.
Check your email for a Zoom meeting link, to the Installation on the 2nd of December, and the Stated meeting on the 9th of December.
Virtual Tiler Register: 12-12-2020 ( 14 Brothers)
Robert Robbins  (Master)
Jeff Strouse (Sr. Warden)
Raymond Hill P.M. (Jr. Warden)
Jessie Rodriguez (Treasurer)
Loren McKechnie (Secretary)
John Densem (Marshall)
David Driesbach P.M. (Sr. Deacon)
BJ McCuiston P.M. (Worshipful Inspector)
Thomas Crompton P.M. (Chaplain)
Loren Griffith P.M.
Jack Swallow
Wayne Heimsoth
Richard Goldstein
Steven Marshall