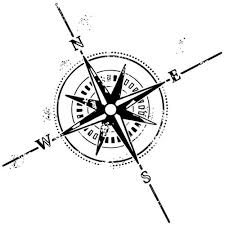 The Stated Meeting of January, was held via Zoom, on Saturday the 9th at 10AM, recent and fresh in its technology, but as it has been done since 1854. With all Brethren in attendance confirmed to be Masons, the Lodge was opened at 10:09AM. The Master Lead the Brethren in the Pledge of Allegiance to the flag, of our great nation.
Reading of the Previous Meeting Minutes:
The minutes of the Virtual Stated Meeting of December, were approved as read with the notation of these meetings being properly referred too, as "Stated Meetings "held virtually", rather than "Virtual Stated Meetings". The Special Meeting Minutes of the Installation of officers, were approved, with the the following changes. Rich Bartlett lead the Brethren in Prayer, and Worshipful Robert Robins lead the Pledge of allegiance.
Bills and Communications:
No Bills were received, or presented for consideration
Reception of Applications:
There were no applications for affiliation, or degrees.
New Business:
The Worshipful Master Appointed 4 to the Board of Trustees:
Rich Goldstein, Chairman – Term ending Nov. 2023
Bill Eckard- Term ending Nov. 2023
Robert Robbins, PM – Term ending Nov. 2020
and Wayne Heimsoth – Term ending Nov. 2021
Rich Goldstein to the Audit committee.
Brother John Densem gave an overview of the Hall Associations Audit Report, it is available for review in the archives, or Intacct.
Old Business:
The Inspectors annual audit known as the "review of books and records" report has been submitted, received, accepted and approved.
Our Worshipful Inspector BJ McQuiston noted that all elected officers have been deemed proficient for their positions.
Closing:
At 11:18AM the virtual Lodge was closed, as outlined in the Stated Meeting Agenda proposed by the Grand Master of California.
Respectfully Submitted,

Secretary Loren George McKechnie                                          Date: 1/9/2021

Worshipful Master Jeff Strouse                                                 Date: 1/9/2021