The May 13th 2023 stated meeting of Texas Lodge no. 46 Free & Accepted Masons of California was opened upon the first degree of Masonry in San Juan Bautista California, for the transaction of business and proficiency.
This Lodge opened at 10:05AM with Worshipful Brother Kevin Herrick PM in the East, Worshipful Brother Richard Bartlett in the West, and Worshipful Brother Raymond E. Hill IV in the South.  Other officers, members, and visitors present are recorded in the Tiler's register.
A new replacement flag of our great nation was presented, and the The Pledge of Allegiance was led by the Master. The Brethren were compelled to sing our national anthem, with accompaniment on the piano by Worshipful Robert Wilson PM.
It was noted thereafter, that we must be compelled to remove the "Made in the Peoples Republic of China" tag off of the flag.
The jokes continued throughout the meeting, with the suggestion to count the stars on the flag, incase of errors, comments about the 1st time visitor coffee cup gifts being very expensive, and likely made in PRC, and that our Breakfast was made with love, decidedly NOT in the PRC.
---
READING OF THE MINUTES
Minutes from the April 8th & April 19th Special Meeting were read and approved.
REPORTS OF COMMITTEES
None
RECEPTION OF APPLICATIONS
The Following applicants were able to be voted upon, as they had previously been read in lodge, accepted by the Secretary, the brethren notified by Trestleboard, and now voted upon by the Brethren in the subsequent stated meeting.

Jose Salas Jr. For Degrees
John Phillips For Degrees

An application for affiliation was received and read by Brother David Godoy of San Benito No.211 His application signed by Hand Straub PM, and Brother Jack Swallow.
OLD BUSINESS
BILLS
The Lodge was presented, moved, seconded, and approved the following audited bills:
A Bill for reimbursement of $67.94 was presented to the Lodge for Kevin Herrick PM.
The Lodge received the following donations from fund raiser events.
A check #63731 in the amount of $255 was presented for the donation from the previous Parlor Night.
A check #64097 was presented in the amount of $88, for the donation from the Special 3rd Degree on April 19th.
EXAMINATION
The Worshipful Master called the lodge to refreshment, and again to labor on the 2nd degree, after all entered apprentices were head downstairs to focus on their own ritual work. Brother Scott Sorensen gave a 2nd degree proficiency to remember. Similar to his 1st proficiency, he prompted his examiner knowing the work to an exemplary degree.
NEW BUSINESS
The 1st Degrees for John Phillips & Jose Salas will be held June 21st @ 6pm. Check the online calendar to confirm.
COMMUNICATIONS
None
CALENDAR
The Lodge was closed in due form at 11:35pm, peace and harmony prevailing.
Respectfully Submitted,
Loren George McKechnie

Secretary of Texas Lodge no.46 F. & A.M. of California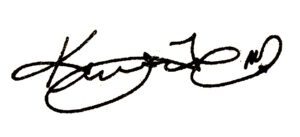 Kevin Herrick, Worshipful Master