The April 8th 2023 stated meeting of Texas Lodge no. 46 Free & Accepted Masons of California was opened upon the first degree of Masonry, on the 846th page of our Bible "Book of Proverbs:,  in San Juan Bautista California, for the "transaction of business.
This Lodge opened at 10:27AM with Worshipful Brother Kevin Herrick PM in the East, Worshipful Brother Richard Bartlett in the West, and Brother Scott Sorensen in the South.  Other officers, members, and visitors present are recorded in the Tiler's register.
The Pledge of Allegiance was led by the Master and a heartfelt "Toast to the Flag" was read by Worshipful Brother Max Schell, representing the National Sojourners a group of Military Veteran Brothers.
The Brethren might note a most respectful custom remembering the Texas State Declaration of Independence on March 2nd 1836, that of many Brothers all wearing "Ten Gallon Black Hats" around the room. The Worshipful Master having them declared "invisible" to Grand Lodge, and the ordinary customs of Freemasonry, for the day only.
---
READING OF THE MINUTES
REPORTS OF COMMITTEES
RECEPTION OF APPLICATIONS
The Secretary received an application from of Brother Jose Salas SR of our lodge, in the name of his son, Jose Salas Jr. The Application was read, and will be voted upon at the May 13th 2033 stated Meeting.
OLD BUSINESS
The Charity Committee has voted to remit the dues of one brother, who was in financial distress.
Super Bowl Party Proceeds amounted to a donation of $160. $275 was collected before the party via a "pass the hat" in lodge, another $310 was collected at the event, and the food cost $150.75. Resulting in the previously noted donation to the Lodge of $160.
BILLS
The Lodge was presented, moved, seconded, and approved the following audited bills:
The Bills from the previous months 3rd degree breakfast were submitted, and resulted in a Net Loss for the first time in remembrance.  $141 was collected as donations. Bills were $38.60 Donuts, $12.01 Safeway, $131.22 Grocery Outlet, and $29.01 Nob Hill for a total of $211.44 of Food Cost, resulting in a net loss of -$70.44 on a cash basis.
NEW BUSINESS
A donation of $193 was made to the Lodge, by the Master, from the "Parlor Night" of comradery.
The Worshipful Master donated a wall hanging "time capsule' within which we shall put some memories and some things of metallic nature, to be opened in the year 2050 by our future Brethren.
COMMUNICATIONS
Worshipful Max Shell offered the brethren a presentation and education on the National Sojourners, a Military Veteran appendant body of Freemasonry.
CALENDAR
The Lodge was closed in due form at 11:05pm, peace and harmony prevailing.
Respectfully Submitted,
Loren George McKechnie

Secretary of Texas Lodge no.46 F. & A.M. of California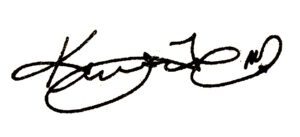 Kevin Herrick, Worshipful Master