The Brethren of Texas Lodge no.46 Free & Accepted Masons of California, assembled on the 25th of March 2023 at 10:20am, to do their most important work — that of raising  a brother to the sublime degree of Master Mason. On this great day, Brother James Caldwell became the 475th Master Mason  in Texas Lodge's history.
---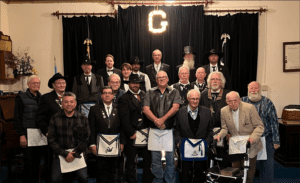 Worshipful Kevin Herrick opened the lodge on the 3rd degree of masonry, with the assistance of Senior Warden Richard Bartlett PM and Jr. Warden Raymond E. Hill IV PM. Worshipful David Driesbach served the lodge as Senior Deacon, Charles Baylacq assisted as Jr. Deacon with Jack Swallow as Marshall. Brother Charles Hewitt guarded the door with a civil war era officer's sword, as Tyler.  Serving as Stewards were Jess Rodriguez, and Jesse Dimas of Escurial Lodge #7.
The lodge was blessed with two special guests, David Toch PM, and Hans Straub PM who made the trek from the Masonic Home in Union City for this special day.
Worshipful Herrick was in the east for the first section and Worshipful Rob Wilson was in the east for the second section.  The lecture was delivered by Worshipful Herrick.  The Charge was delivered by Worshipful BJ McCuiston.  All members gave outstanding performances… the candidate even prompting the Worshipful Master during the obligation.
---
After the ceremony, the Worshipful Master Kevin Herrick offered a special gift to Worshipful Hans Straub — a German language version of the holy scriptures "Die Bibel", which was printed and leather bound in 1935.  The room was steeped in emotion as Hans spoke tearfully of  his appreciation and related how he had not had access to a Bible in his native language for some time.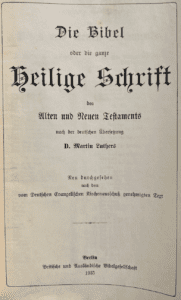 Worshipful Tony Averill PM recited a poem "Last night, I knelt where Hiram knelt" and afforded a copy to all present.
The Worshipful Master continued with a timely and enlightening Masonic Education Session, where he reviewed some of the duties of a  Mason, including that of supporting each other and not injuring a brother's good name.
He continued, "that means no complaining about each other behind one's back… no gossip." He advised, "do not share about a brother anything you would not share in his presence."  And if you have an issue with a Brother you owe it to him (and to yourself) to talk 1:1 if something is truly in need of addressing.  Brotherly love prevails over and above any division mankind shall know. Particularly in a Lodge of Freemasons, who meet on the level of time.
Worshipful Rob Wilson added "we as brothers are advised to whisper good council in the most friendly manner in the ear of our fellow brothers," when needed.
The lodge was closed, peace, love, and harmony prevailing, at 1:13PM
Respectfully Submitted,

Loren McKechnie
Secretary of Texas Lodge no.46 Free & Accepted Masons of California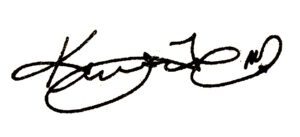 Worshipful Kevin Herrick, PM
Master