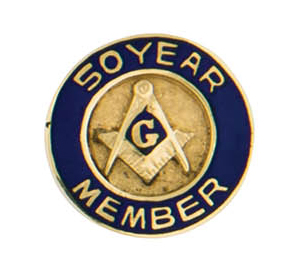 It is with great pleasure that the Brothers of Texas Lodge on behalf of the Grand Lodge of California presented the Golden Veteran Award of Masonry to our Brother Richard M. Fisher. He was raised to the sublime degree of  a Master Mason on March 13th 1969 some 52 years ago in Stockton CA, at the Morning Star Lodge no.68 
Brother Fisher earned this award 2 years ago, but due to the pandemic the Lodge has officially been at refreshment, in terms of "in person" meetings. The brothers of this lodge note that Brother Fisher Affiliated with our historic lodge in 2010, and served as secretary for multiple terms.
Many Brothers family and friends accompanied Brother Fisher on this momentous day.
The following visiting brethren held positions opening the Lodge, and in the ceremony.
Worshipful Inspector John (Spelled Jon) Wong presides as master of ceremonies.
Worshipful Brother Art Pasquinelli opened the lodge as Treasurer
Worshipful Brother Chuck Cowden served in the south as Jr. Warden
Worshipful Brother Hal Leister served as the Tyler
Worshipful David Driesbach served as Chaplain
The other officers stations were filled with Brethren, as noted in the Tyler's register.
Brother Fishers daughter Carolyn pinned the beautiful blue and gold pin on his lapel, and the Master presented him the framed award document. He then made a wonderful speech about his ongoing journey as a man and a Freemason.
The meeting was ended at 10:57AM and a congratulations procession was conducted on the way to a hearty Texas Lodge BBQ.