The Stated Meeting of April, was held via Zoom, on Saturday the 10th at 10:00AM. With all Brethren in attendance confirmed to be Masons, the Lodge was opened at 10:02AM. The Master lead the brethren in the pledge of allegiance to the flag, of our great nation.
Previous Meeting Minutes:
The minutes of the virtual stated meeting of march, were approved with two typo corrections noted, as graciously suggested by Worshipful Brother Bryant Day.
Bills and Communications:
No bills were presented. Three communications were received from the Grand Master of California, more on these below.
Reception of Applications:
No applications were received
New Business:
Grand Lodge Communications
Regarding In-Person Meetings: An update from Grand Lodge
On Monday the "Inspector Core" and the Grand Master of the State of California will meet on Monday, and explore a plan to get us back to in-person meetings. There is a Town Hall meeting held on Tuesday, to disseminate the plans made on Monday. Please attend the town hall meeting, with the link below.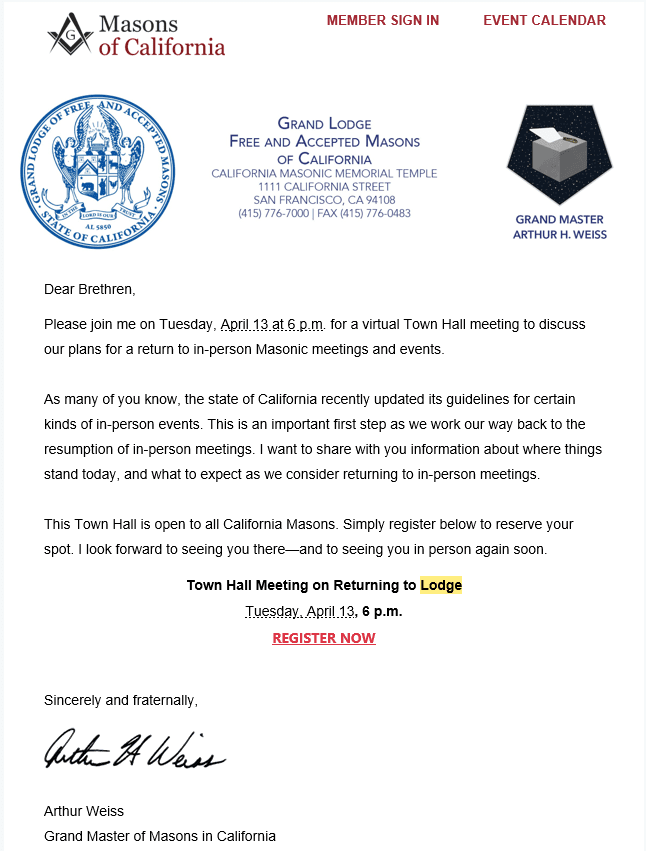 International Conference of Freemasonry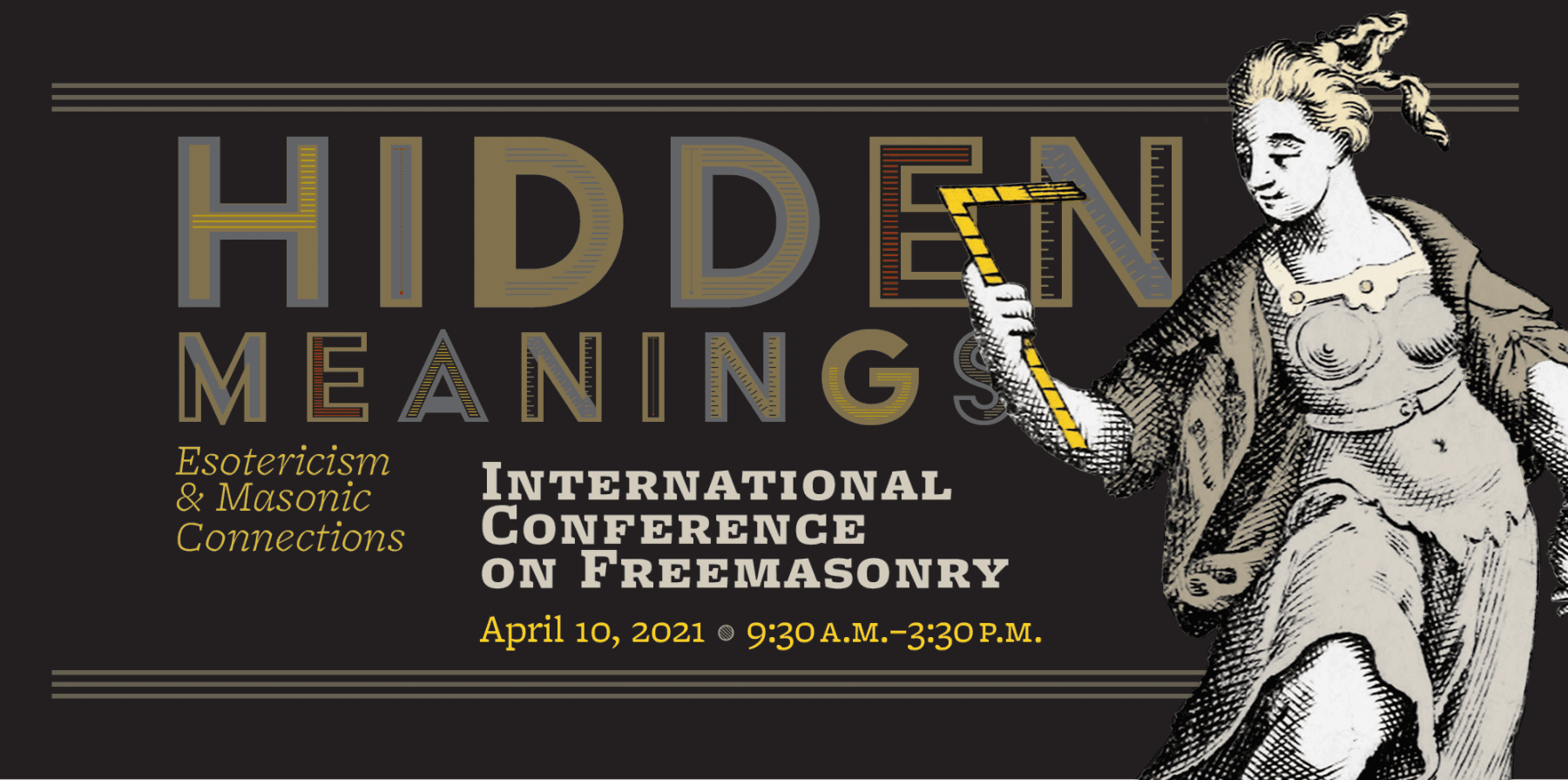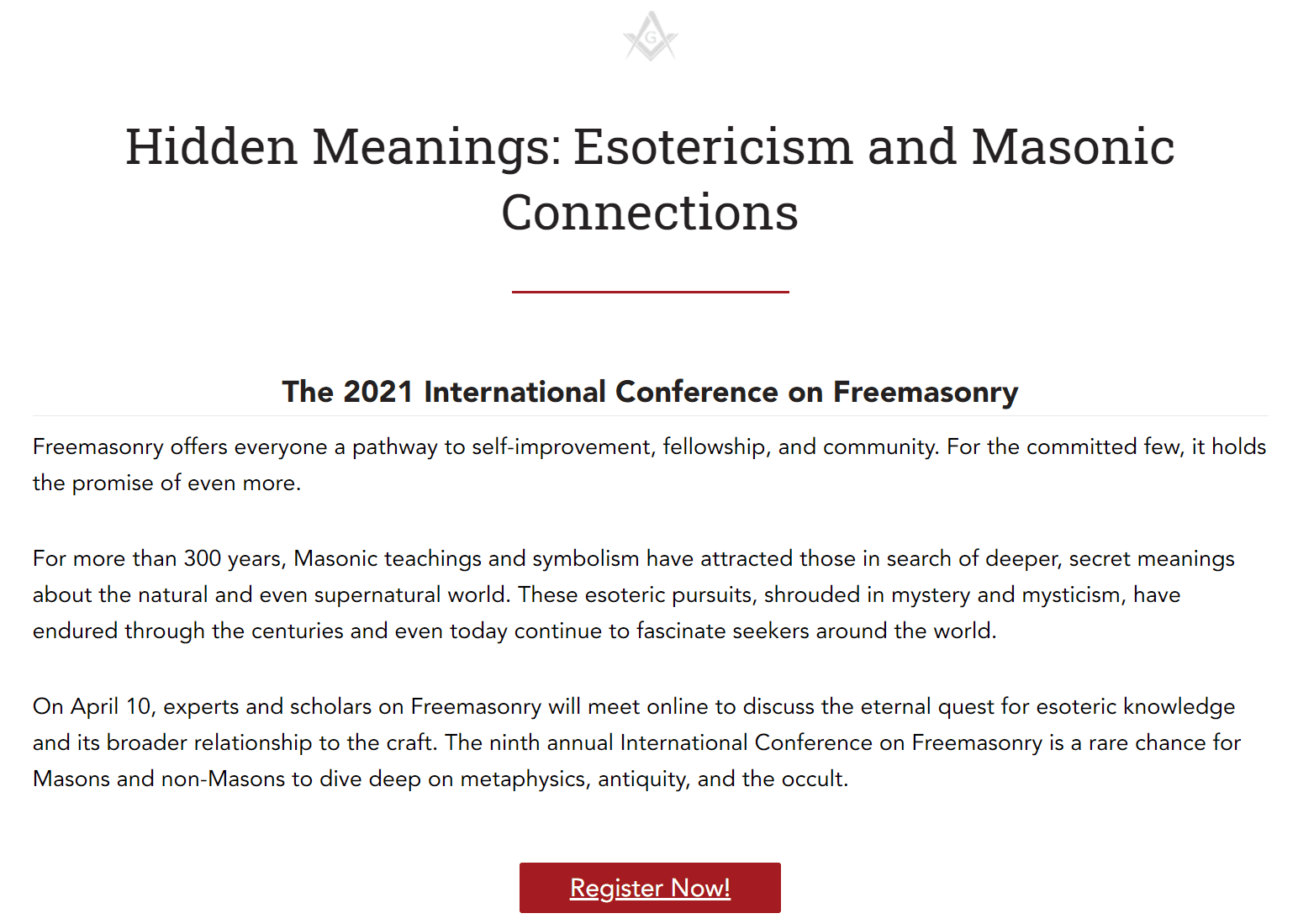 Click to Register OR stream online anytime

Video from Grand Lodge on the Masonic Relief Fund
The "Let's write the future Charity Campaign" brought out the best in Masons, holding true to our three primary tenants, Relief, Truth, and Brotherly Love. $7.25 million dollars were donated. Please watch the video, link below.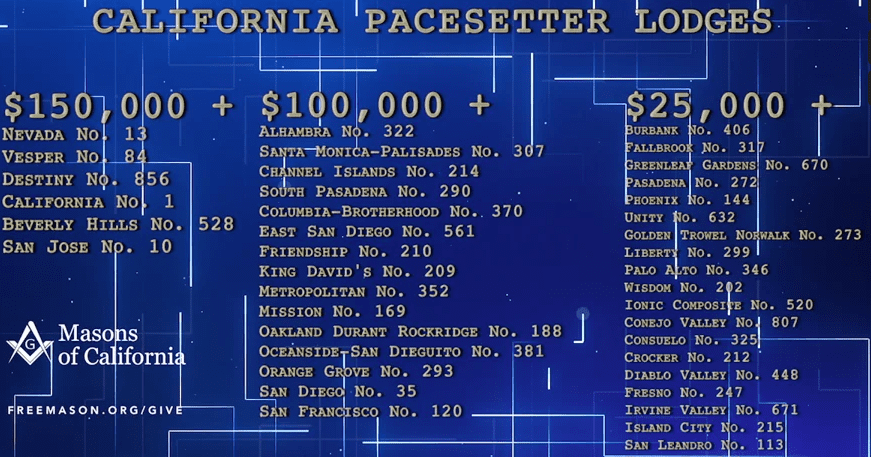 Click here to watch the video
Other new business:
The Worshipful Master discussed concern for the Lodge record books, being safely stored in the vault. I order to preserve the records for eternity, as well as make them more accessible to the fraternity at large, he presented an idea to purchase a book scanner for around $400.00 and find a couple volunteers to scan all of our old minute books. It was note that we might be able to employ the Grand Lodge to do it for us, as they have offered such a service in the past.
Hall Association Business:
New Water Bill Received, April 1st. This being the month of April, and that of "April Fools", it would seem fitting if we were to discover a newly constructed swimming pool behind the lodge. Complete with all the details you might remember from a summer day at the local pool. The sell of BBQ blending with the heady sting in the eyes of chlorine. The lifeguard yelling, "no running", repeatedly, every two minutes.  Sadly, this is not the case. It seems our "swimming pool sized water leak" has returned, but none of this fun presents itself, this summertime dream, and all its water, went, quite literally, down the drain. These are, must we remember the times of COVID-19. The bill indicates a leak of 6,900 gallons per month. The Hall Association is addressing this issue, post haste.
Old Business:
The worshipful master gave a brief update on his continued efforts in outreach to our Widows, and Brothers.
Has any Brother, anything for the benefit of Masonry?
Worshipful Inspector B.J. McCuiston reiterated a question to the Lodge, that question that is necessitated, to opt into a resolution created by the Grand Master to extend Brotherly love to allow one to rejoin the Lodge after an absence due to, well, dues past.
Worshipful David Driesbach made a motion that Texas Lodge might also desire to join the Grand Master,  in adopting his membership resolution.
Brother John Densem seconded this motion, a vote was held, and as such, Texas Lodge will include itself in this resolution to bring brothers back to the lodge, after a review of those brothers who might take part in this extension of a helping hand.
List of Texas Lodge Brethren whom the lodge may consider asking to return to the Brotherhood.
Wendall Corey Blackwell, member since 1991, suspended in 2002
Edward Bowles, member since 1970, suspended in 2008
James Robert Buzbee, member since 2006, suspended in 2017
Dennis William Coates, member since 1986, suspended in 2008
Eric Arthur Kallgren, member since 1979, suspended in 2014
Alfonso LaGrange, member since 1968, suspended in 2010
Michael Alexander Muir, member since 1981, suspended in 2008
Gerald Michael Ritter, member since 1996, suspended in 2016
William Carlton Taylor, member since 1982, suspended in 2004
Paul Jared Warton, member since 2006, suspended in 2014
If any current brother of Texas Lodge has knowledge of, or contact with, any of these brethren, please make it noted in our stated meeting.
Closing:
At 10:55 AM the Lodge was closed
Respectfully Submitted,

Secretary Loren George McKechnie                                          Date: 4/11/2021

Worshipful Master Jeff Strouse                                                 Date: 4/11/2021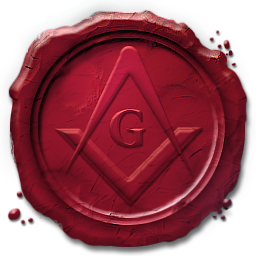 Virtual Tyler Register: 4/10/2021
Jeff Strouse
Loren McKechnie
Bryant Day P.M.
David Driesbach P.M.
B.J. McCuiston P.M.
Wolfgang Lochner
John Densem
Thomas Crompton P.M.