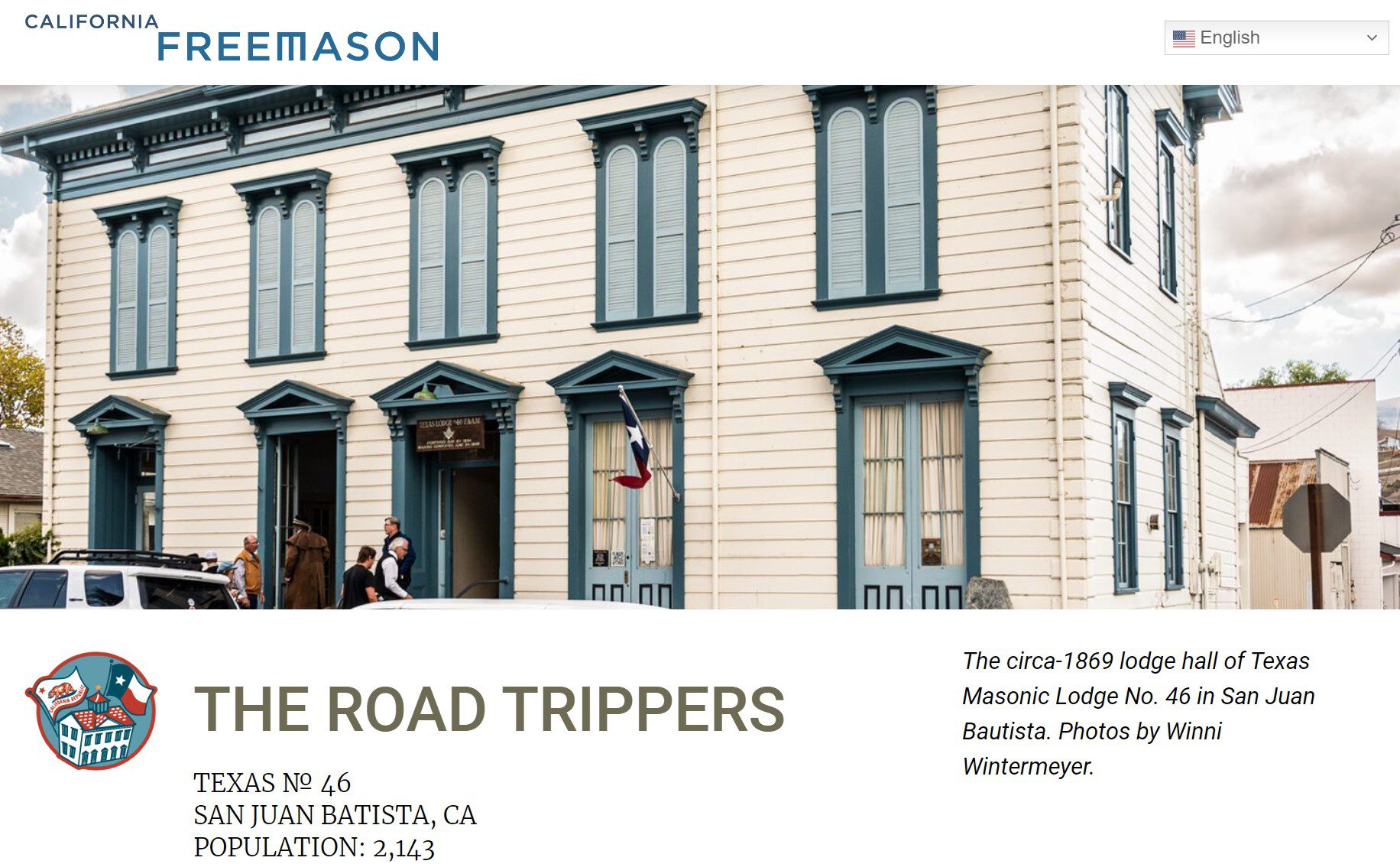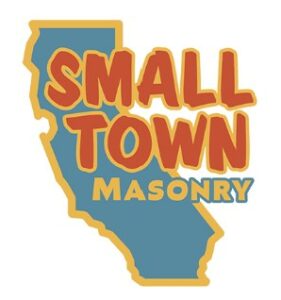 In the December 2022 issue of the California Freemason magazine, Texas Lodge no.46 is featured in the "Small Town Masonry" article.
For a building tour click here: Download Building Tour
Excerpts:
"Kevin Herrick, the assistant lodge secretary at Texas № 46, in San Juan Bautista, puts it plainly. "Our purpose as a lodge is to be known as a charitable contributor to the town. The idea of improving yourself, that part comes on its own— almost as a side effect."
It would make sense for members of Texas № 46, in San Juan Bautista, to focus their lodge efforts close to home. After all, their hall dates from 1869, making it either the longest- or the second-longest continuously occupied lodge in the state. The blue and white Italianate Victorian structure, with its arched windows and molded pediments, is among the most striking buildings in the mission town.
Yet just as frequently, Texas № 46 sets its sights on the outside world.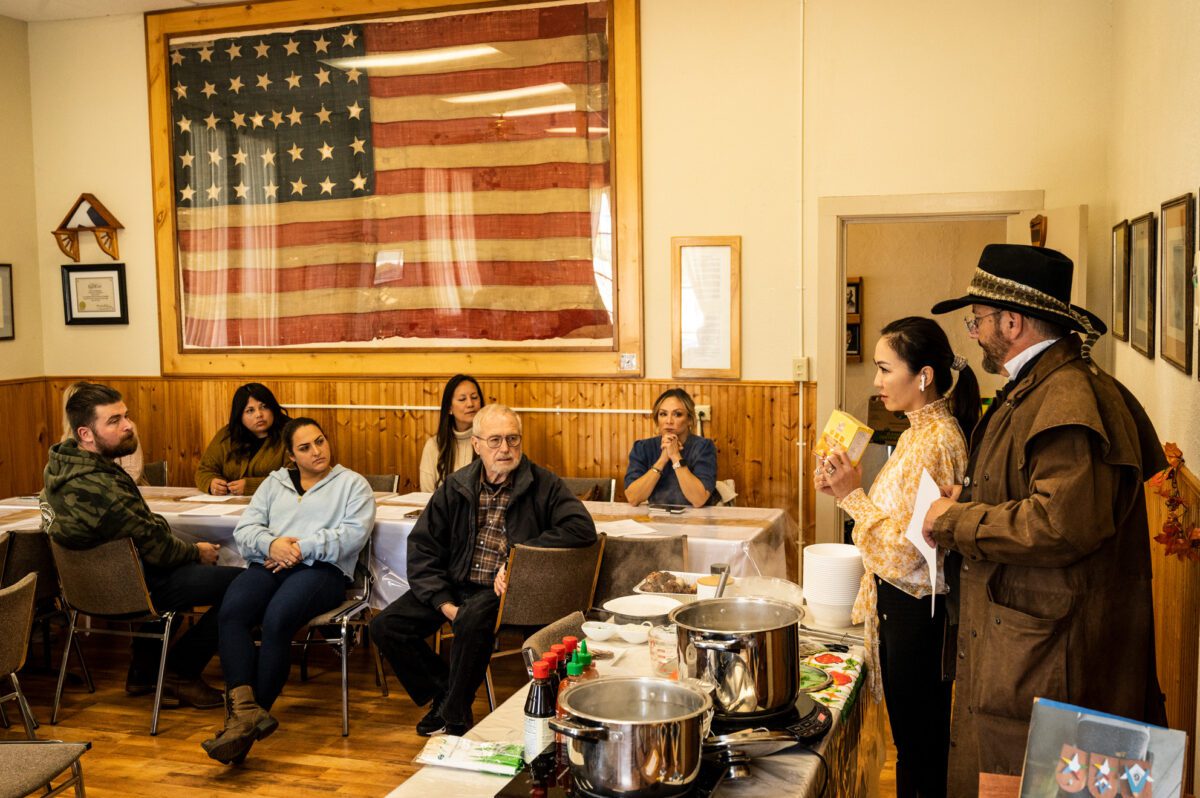 "We're always trying to come up with ways to make our lodge experience unique or provocative," says Kevin Herrick, the current senior warden. Each year, the presumptive master polls the membership before planning the following year's events. "We like to tailor our activities each month to the needs and desires of our brothers. So that might be a motorcycle ride to Monterey, or going whale watching with our wives."
The result is a lodge calendar that's far from typical. Among the recent activities was a trip to Virginia City, Nevada, where lodge members marched in a parade honoring Captain Edward F. Storey, the first master of Texas № 46. Storey, who also founded Visalia № 128, moved to Virginia City in the 1850s, following the Comstock Lode, where he was elected captain of the local militia. He died there in a fight with the Paiute Indians, and at his funeral, local Masons formed plans for what would become Escurial № 7. That lodge continues to honor Storey's memory each year at the site of his grave.
More than a dozen members of Texas № 46 and their families made the trip to Nevada for the event, which included a Civil War re-enactment and Masonic funeral service.
That wasn't the longest trip the lodge has made this year. A few weeks earlier, a team of Masons from Texas № 46 rented a van for the 12-hour drive to Prescott, Arizona, to attend the third-degree ceremony for Garrett Wright, who was initiated in San Juan Bautista before moving south for work. Before that, the lodge took advantage of its circa-1850s "traveling degree" charter, which allows it to host meetings within seven miles of the lodge, to put on a third-degree ceremony for Charles Baylacq. The event was held at scenic Fremont Peak state park.
"We have to be creative in finding ways to appeal to people," Herrick says. That extends to charity work, which includes partnering with nonprofits like the local food bank and school district. "They key is to have an active calendar, so that you can have meetings that are meaningful and are able to make a real connection with the local community," Herrick says. "Then it feels good to raise money. People feel good about being a Mason."
Read the full article here: https://californiafreemason.org/2022/12/12/small-town-masonry/