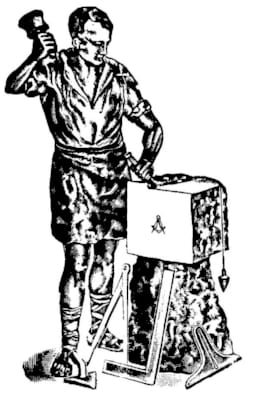 The Stated Meeting of March, was held via Zoom, on Saturday the 13th at 10AM. With all Brethren in attendance confirmed to be Masons, the Lodge was opened at 10:08AM. The Master Lead the Brethren in the Pledge of Allegiance to the flag, of our great nation.
Previous Meeting Minutes:
The minutes of the Virtual Stated Meeting of February, were approved with the correction relating to Wor. Rich Bartlett's need for official election to his chair, due to swapping positions with Wor. David Dreisbach.
Bills and Communications:
No bills were presented. Brother Bryant Day send us a communication, containing a CD ROM with information regarding the history of the lodge, for the archives and to be shared on the website.
Reception of Applications:
No applications were received.
New Business:
The Treasurer  offered his annual report to the Lodge. Details can be found in his report, which has been entered into the lodge records.
The Worshipful Master presented a topic for discussion, that of special consideration for members of Texas Lodge no.46 who live out of state, and are unlikely to return. The Master proposed that Paideia Lodge of which he is also a member, allows a reduction of dues for out of state members to equal that of the Grand Lodge Per Capita Amount. Currently Grand Lodge per/capita accounts for ~$53. out of our $105.50 dues.
EA: 5 of 7 have not paid, and are at risk of suspension.
MM: 13 of 50 have not paid, and are at risk of suspension.
History of Texas Lodge no.46 Dues: 
This lodge has an interesting history of dues. After going through the bylaws book from the 1860's and records up to today, we learn that dues were $0.50 per month or $6.00 per year back in the 1860's. If you were to adjust this for inflation, the 2021 equivalent of the 1860's dues is $190.13/yr. Be it also of note, the Cost for Degrees, and also recorded donations for hardships, was often the equivalent of $3,000+ today, or $100.
Old Business:
Hall Association:
The Master noted, that the committee has increased the Insurance coverages for the Lodge. Previous coverages were – $450K building, $50k Contents and $1,500 rental income. 2020 limits were- $800K, $100K, $6,600 respectively.  For 2021 the Committee estimated the replacement cost of a Lodge to be $300 per square foot, its square footage estimated at 4,080, and thusly $1.3M, t0 which our coverage limits were updated.
Has any Brother, anything for the benefit of Masonry?
Worshipful David Driesbach offered some interesting history RE: Albert Pike's bay area visit in 1883, whose signature can be found in the May 11th Tyler Register.
Closing:
At 11:14 AM the Lodge was closed.
Respectfully Submitted,

Secretary Loren George McKechnie                                          Date: 3/19/2021

Worshipful Master Jeff Strouse                                                 Date: 3/19/2021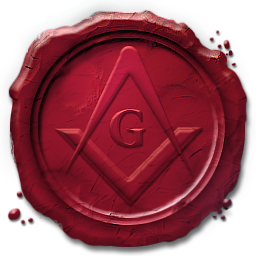 Virtual Tyler Register: 3/13/2021
Jeff Strouse
Loren McKechnie
Jack Swallow
Robert Robbins
Bryant Day
David Driesbach
B.J. McCuiston
Richard Bartlett
Wolfgang Lochner
Wayne Heimsoth