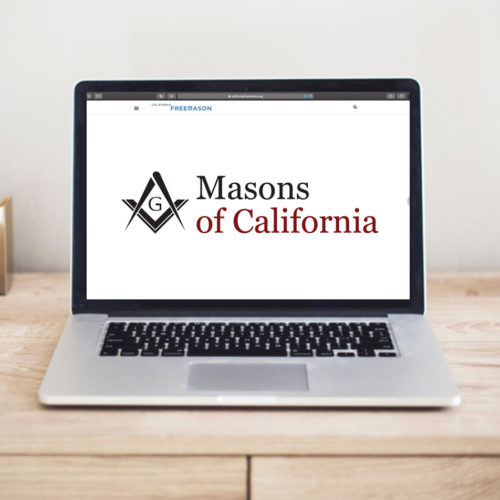 The Stated Meeting of November was held on Saturday the 14th, at 10AM as it has been done, since 1854, but this time it was unique and a first for the Lodge. At the recently completed 171st Annual Communication of the Grand Lodge of California, the Masonic Code was amended to allow for virtual (online) stated and special meetings .
This allows for meetings given the following requirements are met.
1. Meeting must be held using conference telephone, or online video meetings.
2. Meetings must be held without Lodge opening or closing ceremonies in Ritual and without any other esoteric or secret portion of the  Ritual.
3. The following business may NOT be conducted: reports of investigating committees, balloting, examining  a candidate's Lecture of any degree or conferring of degrees.
4. During a virtual meeting all questions shall be decided by voice or by hand. If three members request a written ballot, presiding officer shall determine how vote shall be taken.
5. Virtual Stated meetings, shall take place at the same time and date as regular Stated Meetings, with 4 days notice given of date and time if sent by USPS, and 48 hours, if by electronic means.
6. Reasonable steps should be taken to tile meetings, and each mason attendee is required to tile is own surroundings.
7. Except as outlined in this letter, all CMC code shall be followed, including Quorum requirements.
8. If further questions arise, the Grand Secretary shall be contacted for further guidance.
With the above regulations being summarized by the secretary for the benefit of all Masons present, the Virtual Stated meeting agenda was followed by the Master.
At 10:07AM, The master and tiler verified that all present were masons
A quorum was present. There were 22 Masons in attendance as reflected on the inserted page, in the Tilers Register.  Officers Stations were filled by the installed and appointed officers.
Worshipful Rick Bartlett P.M. offered the customary Prayer to invoke the blessing of God, before any work was done.
The Lodge was declared Virtually open on the First Degree for the conducting of limited business.
The pledge allegiance to the flag of our great nation, was led by the Master.
The Brethren were reminded that in Virtual meetings, no signs may be given.
Secretary Loren George McKechnie read the minutes of the last stated meeting, of February 8th, 2020, and those of the Special Meeting for the conferral of the first degree of masonry upon Brother Zachary Monk on January 18th, 2020. Both were accepted as read, with one correction to the number of stars on our Flag in the dining room being 35 rather than that the incorrectly reported 13.
Bills and Communications: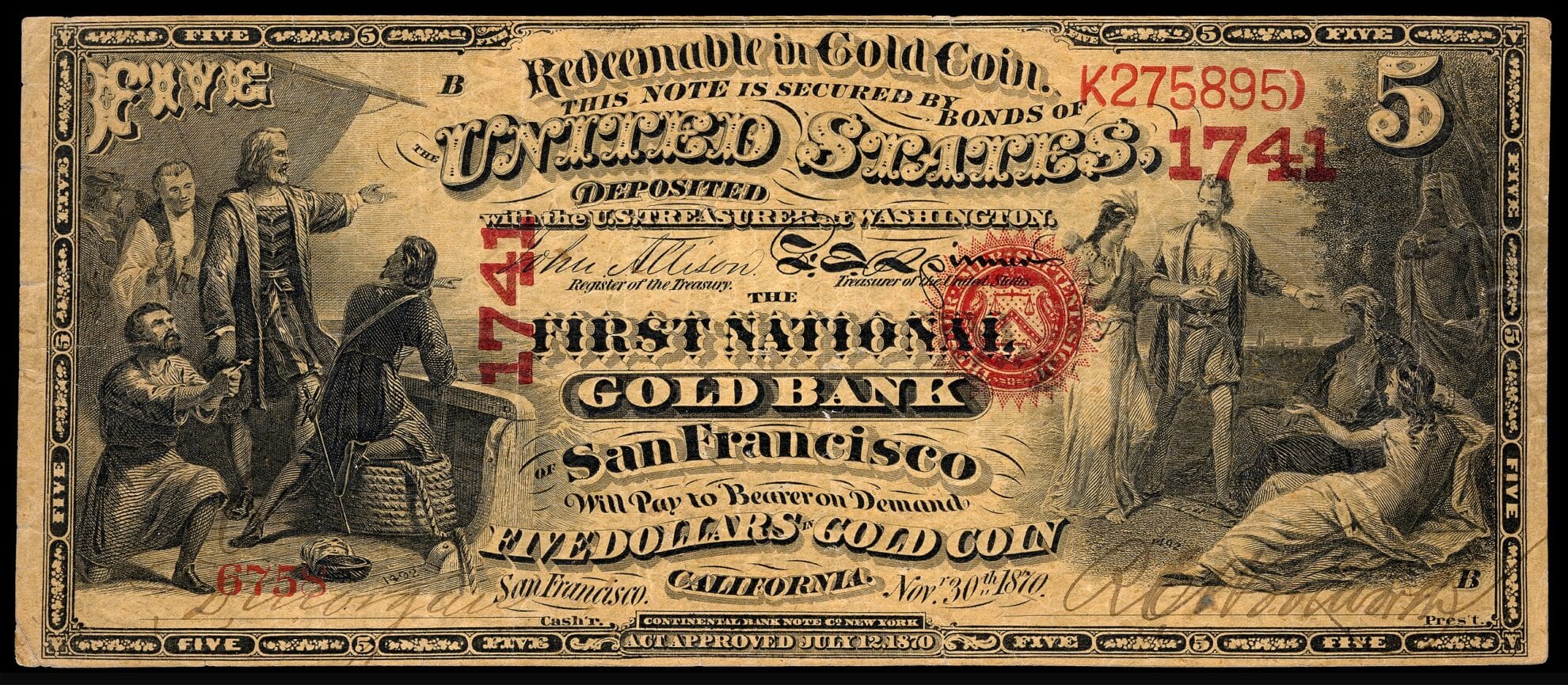 Grand Lodge instructed all Lodges to continue the basic business and paying of customary bills, by vote of the Officers in unofficial meetings. This has been the order of business for the past 9 ensuing months of Covid-19 lockdown. Now that we are able to Virtually meet, it is required to share all bills and payments made during this time, with you, Brethren.
Our one bill that has been submitted and paid during this time at refreshment is that of the Per-Capita Assessment from Grand Lodge for the 2020 year, which consists of $53.00 per Brother. Our total of 60 Brothers, minus 2 who live in the Masonic Home who are automatically remitted dues, gives us a bill due of $3,074. for Per capita expense.
We also were assessed the following fees. $49 for an Initiation Contribution, $30 for an application for degrees fee, and $30 for a background check fee for a total of $109 in additional fees, bringing the total due to Grand Lodge to $3,183.00 A motion to ratify the previous payment of the bill was made, and seconded, and the bill was approved as previously paid by the Treasurer.
The secretary submitted a bill for reimbursement of $149.90. In which to pay for the Lodge's official Zoom account, to hold virtual stated meetings. The bill was motioned to be paid, seconded, and voted to be paid.
Communications: 
A letter of thanks, containing a gift of $500 was received from Carolyn Perkins of Crawfordsville, Indiana. As the mother of the Secretary Loren George McKechnie, she was moved to support our COVID-19 outreach activities, early in the Pandemic.  The letter states "For a great brotherhood that has sustained generations of my family, you all do such an awesome job!"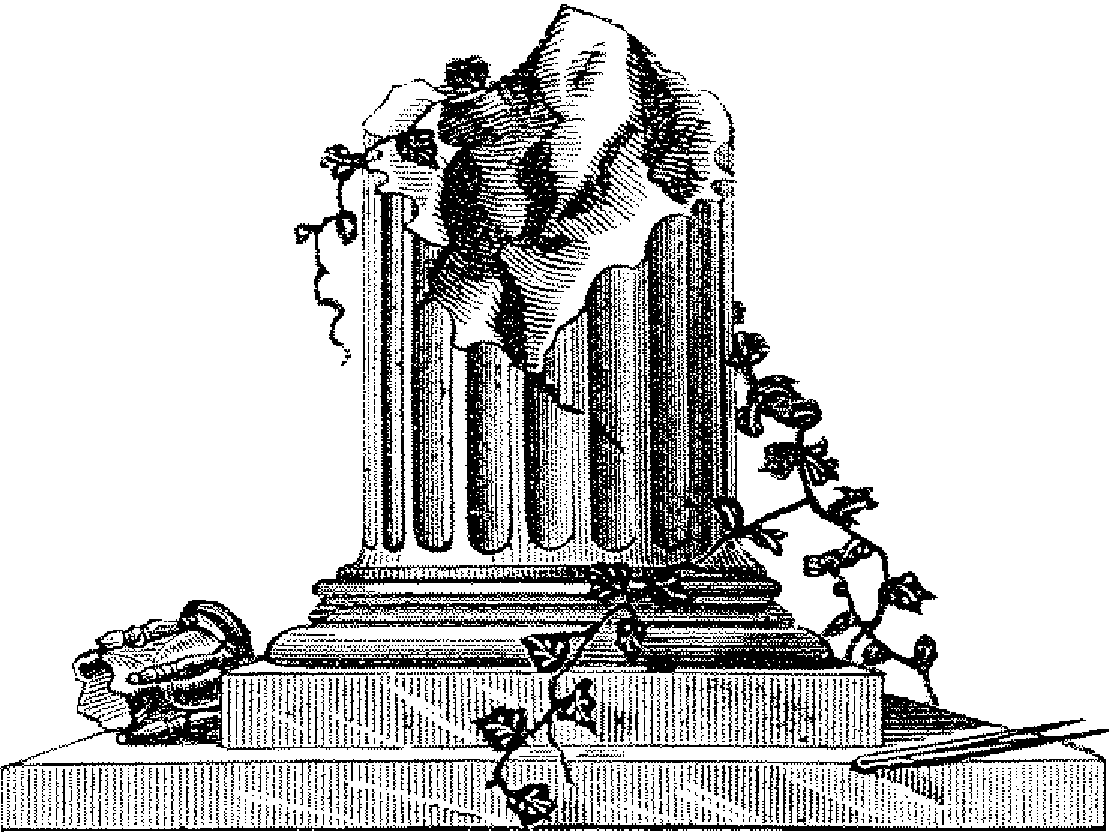 On a more somber note, we received an email from the family of Worshipful Brother Paul Ingram P.M. of Texas Lodge, informing us that he would soon put to rest his earthly working tools, as he was in hospice care.  The family desired arrangements for a Masonic Funeral, for our Brothers to attend to, our Worshipful Brother as he is laid to rest. Given that our Brother resides in Washington State, the Worshipful Master arranged a connection between the Grand Lodge of California, and the Grand Lodge of Washington, to arrange the details in their jurisdiction. After his passing, a sympathy card sent to the family, and some pleasant communications where exchanged. Brother Loren Griffith has provided us with a letter of remembrance, attached to these minutes. A service will be arranged by the family, and the Grand Lodge of Washington State will provide a Masonic Funeral Service.
We have received a Letter requesting a donation in support of the Santa Clara "Adopt a Senior" program, to which we donated last year. A motion was made to donate $150 in support. Worshipful David Driesbach P.M. posed some questions, inquiring if San Benito county has such a program. The motion was passed by vote.
Reception of Applications: 
There were none to receive but Dr. Kevin Herrick P.M. did inform us that a Dr. Mike McGuiness a pathologist at the Local hospital may be submitting an application as soon as we are able to return to in person meetings and work. Brother John Densem also noted that an application from a Garry Haas, the original owner of the infamous "Lodge" Sailboat, may also consider submitting an application in the near future. The Sailboat "Garry's Island" was considered to be acquired by the Secretary Loren McKechnie, subsequently purchased by the Marshall John Densem, and then resold to Worshipful Raymond E. Hill P.M.
New Business:
Nomination and Election of Officers for the ensuing Masonic Year.
The following Texas Lodge officer positions have been elected, or appointed by the Master.
Master: Jeff Strouse
Sr. Warden: Raymond E. Hill IV P.M.
Jr. Warden: David Driesbach P.M.
Secretary: Loren McKechnie
Treasurer: Jessie Rodriguez
Sr. Deacon: Robert Robbins P.M.
Jr. Deacon: Matt Lebaron
Chaplain: Richard Bartlett P.M.
Marshall: John Densem
Sr. Steward: Charles "Chuck Wagon" Baylacq
Jr. Steward: Richard Goldstein
Tiler: Wolfgang Lochner P.M.
---
The following Hall Association Directors were determined, as stated below.
Robert Robbins – President 1st term ends 12/31/2022
Jack Swallow – Vice President 1st term ends 12/31/2022
John Densem – CFO 2nd term ends 12/31/2023
Matt LeBaron – Secretary 1st term ends 12/31/2023
David Driesbach, PM – 1st term ends 12/31/2021
Steve Marshall – 1st term ends 12/31/2021
Ray Hill, PM – ex-officio until 12/31/2022
Jeff Strouse – ex-officio until 12/31/2021
The Treasurer of the Masonic Hall Association, Brother John Densem gave a favorable report on the accounting and record keeping of the Association.
---
Noted Items: All Bills now current, Bank Signing process requiring Double Signature, has been met, with updated signature cards. Tax Exempt status has been restored (lost in 2o13). He has confirmed that No re-filing of taxes is required by IRS or Franchise Tax Board.
Old Business: 
The Secretary made A motion, to deposit the CD of $7,336.18 so that we can further discuss options for re-investment, before the May 14th 2021 renewal date.
Has any Brother… Anything… for the benefit of masonry?
Worshipful Inspector BJ McCuiston reminded us about iMember 2.0 the digital interface with Grand Lodge.
All masons must create an account, and login at Freemason.org
You can pay your dues, send emails, post on the message board, and most importantly update your official contact information with Grand Lodge on the site.
At 12:03PM the virtual Lodge was closed, as outlined in the Stated Meeting Agenda proposed by the Grand Master of California.
Respectfully Submitted:
Secretary: Loren George McKechnie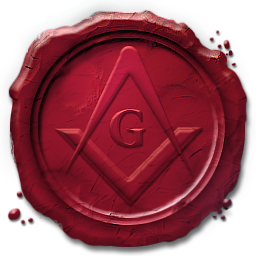 P.S. Please be sure to join our December Virtual Stated Meeting: Check your email for a Zoom meeting link, or contact the Secretary.
Virtual Tiler Register: 11-14-2020 (21 Brothers)
Wolfgang Lochner (Tiler)
Robert Robbins (Master)
Jeff Strouse (Sr. Warden)
Raymond Hill (Jr. Warden)
Jessie Rodriguez (Treasurer)
Loren McKechnie (Secretary)
Kevin Herrick (Assistant Secretary)
Rick Bartlett (Chaplain)
John Densem (Marshall)
David Driesbach (Sr. Deacon)
Charles Beylacq (Sr. Steward)
BJ McCuiston  (Worshipful Inspector)
Loren Griffith
Jack Swallow
Wayne Heimsoth
Bryant day
Richard Goldstein
Tom Graves
Worshipful Inspector John Wong
Hans Straub
Tony Alarcon
Letter from Brother Loren Griffith: Remembering our Worshipful Past Master, Paul S. Ingram.
Brethren,
I have been a Mason for the past 21 years and have been a member of several different lodges. Over the years the meetings I have heard of the passing of Brother So and So, or Worshipful Such and Such and unless you have been a member of that lodge forever and a day, one has no idea of whom they speak.
Saturday 14 November 2020 at the virtual meeting of Texas Lodge I learned of the passing of Worshipful Paul S. Ingram. He was Master of Texas Lodge in 1983. I did not know him then and I know that most of the current members never met Worshipful Paul. I was not a Mason when he served as Master, but I met him a few years later at the Sonoma County Water Agency where we worked together for around 10 years. We became good friends.
In 1999 I became a Mason and there was my friend Paul to welcome me to the fraternity. As I went through the chairs Paul was there to guide and teach me and told me about a historic lodge called Texas and some very wild stories about it. In 2003 I became Master of Sotoyome-Curtis Lodge #123 in Healdsburg, California and my Inspector was Worshipful Paul Ingram. I had to leave the lodge in 2004 with a couple of months left on my second time as Master and Brother Paul took my seat. When I returned to California my wife and I moved to Monterey County I looked around for a lodge to join and of course Texas Lodge was high on my list.
What kind of Mason was Worshipful Paul Ingram – well he was the very best kind. He could be and was many times cantankerous and would never suffer a fool. If you put the effort forward, he was always there to help, coach, cheer lead, whatever was needed. He was an outstanding ritualist and any lodge that ever needed any help he always made himself available.
One of the rituals that Brother Paul introduced me to was a variation on the Oklahoma Indian Degree team's 3rd Degree Charge. He started using that ritual when he was Master of Texas Lodge and it has since been lost. It is to be used as a Bible presentation or as a closing presentation on its own. It is not to be used as a substitute for the California Ritual Charge. I do have this ritual from Worshipful Paul and think it would be a fitting tribute if someone would like to learn it and re-introduce it to Texas Lodge.
Worshipful Paul S. Ingram was my co-worker, friend, brother, mentor, Inspector and successor. He will not be forgotten.
Loren Griffith – PM
Texas Lodge #46 – California
Mount Sterling Lodge #23 – Kentucky